Welcoming Members Since 1984
At - Sydney Mechanics' School of Arts, 280 Pitt Street
The 2017 Index page
☆ ☆ ☆ ☆ ☆
The Sydney PC and Technology User Group

would like to wish you a happy Christmas and a happy holiday season.

☆ ☆ ☆ ☆ ☆
November Main Meeting
Tonight our good friends from Norton,

came to discuss the major cyber threats of 2017 and some of the solutions Symantec uses to solve those threats. » read more...
☆ ☆ ☆ ☆ ☆
In September and October
the Microsoft Store returned for this great update.
October 2017 Main Meeting

Tonight, the guys from the Microsoft store returned for the second of their visits. This time we had a good look at Microsoft Edge and the fabulous Mixed Reality
September Main Meeting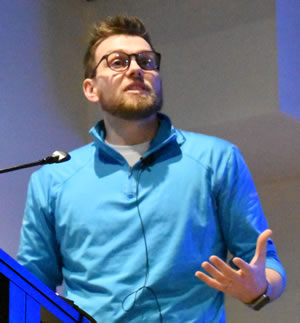 Paul O'Malley, Service Advisor from the Microsoft Store, was onboard to talk about the new Falls Creators edition.
☆ ☆ ☆ ☆ ☆
August Main Meeting
Tonight, we had two guests. Armourcard and Malwarebytes.


☆ ☆ ☆ ☆ ☆
July Main Meeting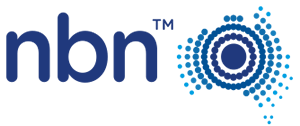 This month the NBNco was on hand and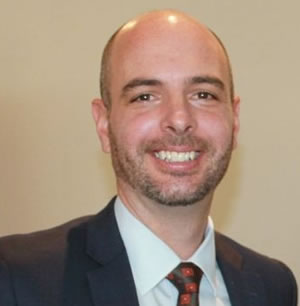 Michael Tyler, the NBNco Community Affairs Manager was on stage to give us the latest on the roll out.
☆ ☆ ☆ ☆ ☆
Vale Mark Windridge

It is with great sadness that we recently learned of the sudden passing of Mark Windridge on the 24th June 2017. While he had suffered failing health in recent times he was just 62 when he passed away.
Mark Windridge was a Life Member who worked tirelessly for the club upon joining in 1992. He was our Membership Officer for many years and was always on hand to promote our club and ready to sign up new members at the early trade fairs. Mark's was also the friendly face that welcomed members to our Main meetings plus he led the "101 Technical Group" for many years and was a regular visitor to our Penrith Group.
Mark Windridge will be deeply missed. Rest in Peace.
☆ ☆ ☆ ☆ ☆
June Main Meeting

This month Mr. Richard Chan,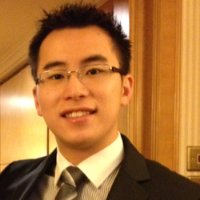 Product Manager - Brand Memory at Samsung Australia, paid us a visit to take us into a deep dive of their SSD (solid state drive) range.
☆ ☆ ☆ ☆ ☆
May Main Meeting
Tonight, our presenter from Armourcard had to cancel at the last-minute due to illness so Alex stepped in with a great discussion on various topics.
☆ ☆ ☆ ☆ ☆
April Main Meeting
There was no meeting in April as ANZAC Day fell on our meeting night. Our next meeting will be the 24th May.
☆ ☆ ☆ ☆ ☆
March 2017 Main Meeting Report
Tonight, we finalised some items left from our AGM of last month and we now have a new name,
Sydney PC and Technology User Group.
☆ ☆ ☆ ☆ ☆
Vale Ray Allum
It is with great sadness that we report the death of our member, Ray Allum, joining the club in 2002 and also serving on the club's committee. He will be sadly missed.
☆ ☆ ☆ ☆ ☆
Welcome to the February 2017 Main Meeting
Our AGM
☆ ☆ ☆ ☆ ☆
In Our January 2017 Meeting
Tonight we had two guests


☆ ☆ ☆ ☆ ☆