Welcome to our July 2012 Main Meeting.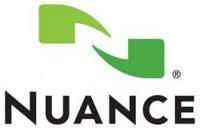 Derek Austin, Sales Director of Nuance Communications bought us up to date with the latest enhancements of their well known Dragon Voice Dictation software at our July Main meeting.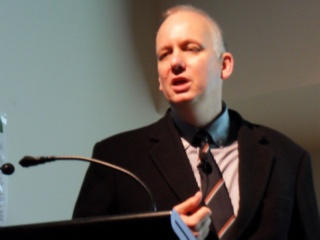 Derek began his presentation by giving us a quick look at the history of Nuance, which has lead to it becoming the World's premier speech and language Company. Employing over 7000 people Nuance provides services for millions of users around the globe.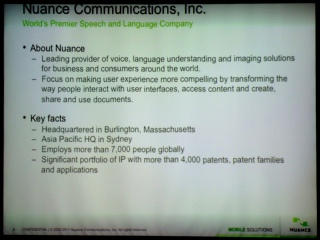 What seemed like a fantasy used in the Star Trek era, voice recognition technology is now used for many different occasions.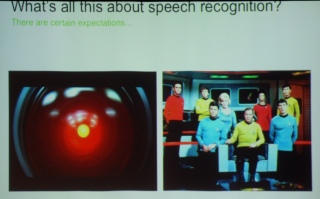 Mobile phones make good use of voice recognition to initiate hands free commands for dialling phone numbers, texting and reading messages. Just think of SIRI and EVI.
Speech commands are ideal for any mobile phones, tablets and many computer user with physical disabilities.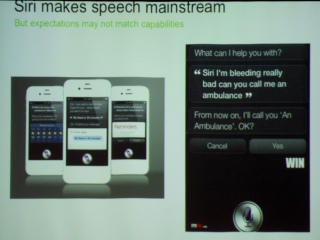 Dragon Voice Control applications for iPhone have become the 1st or 2nd ranking downloaded application in the App Store. An Android Voice Control app is also available.
Customer care call centres are now using voice recognition technology to prove quick accurate advice to customers queries.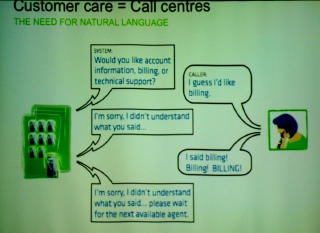 Many modern cars are now being fitted with speech command for navigation hand free phoning and entertainment. Even some TVs can be controlled with this technology.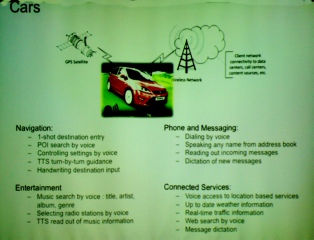 Nuance has been working constantly to provide voice recognition technology that works well in all applications and lives up to different users expectations.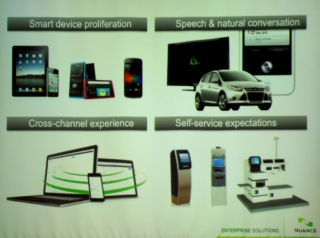 Derek rounded off his presentation answering many members' questions and then presented our two lucky raffle winners copies of Dragon Premier, which Malcolm took home,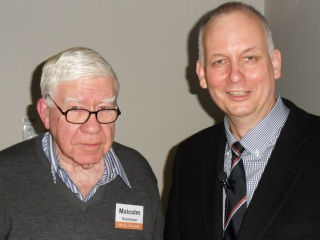 While John won Dragon Home.
Ray took home the door prize.