Monthly Main Meeting Highlights
Welcome to the April 2013 Main Meeting
This month we had the chance to find out where we were going with TomTom Navigation,

TomTom is based in Amsterdam and is one of the leaders in Personal Navigation Devices (PNDs).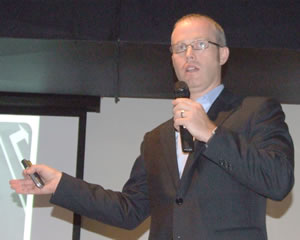 Chris presented the group with an overview of the company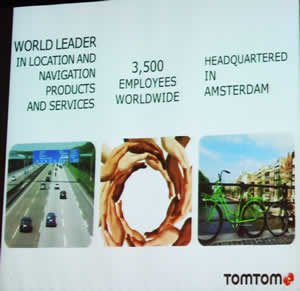 and then began the discussion with how TomTom creates their maps.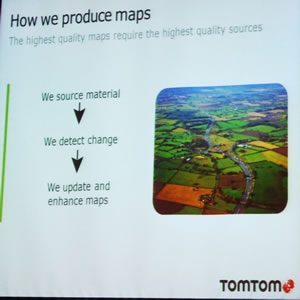 The base maps in Australia are sourced from Sensis, then TomTom brings in its customer base to help grow its route knowledge by asking customers to share their route information with TomTom.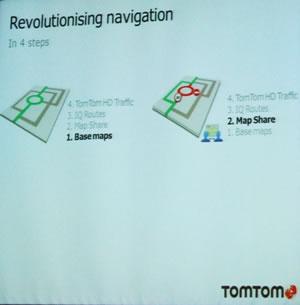 Because customers sharing their route data with TomTom the company can provide all customers with information on the best way to get from one place to any other place. They call it IQ Routes,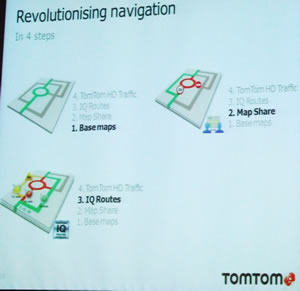 To create IQ Routes, TomTom uses the GPS data from in-dash, fleet and PNS devices. Combined with average travel time information, the GPS data creates a traffic "picture" of the current traffic conditions. TomTom can then use its data base of route knowledge to discover ways around the traffic snarls.
All this comes together with Live Traffic HD.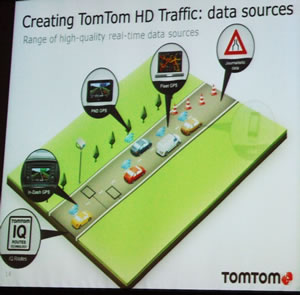 Using Live Traffic HD together with IQ Routes, customers can be re-routed around major traffic incidents.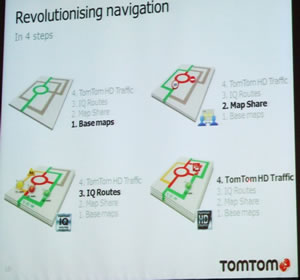 TomTom's HD traffic coverage is not just for the major routes.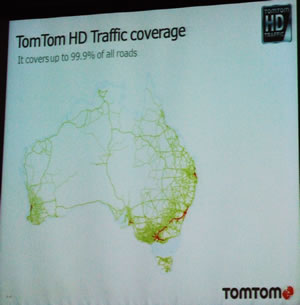 Chris spoke about an incident he had when first working for TomTom. Down in the Shoalhaven area on a Sunday evening his PND told him of a traffic snarl at the entrance to the motorway. It was late-afternoon, "What traffic would be around then?" he thought, so he continued on, and spent forty five minutes getting on the motorway as it was a popular entrance and had only one lane. HD Live traffic is available even without a TomTom. Here is the report on the Sydney traffic from 5pm last night.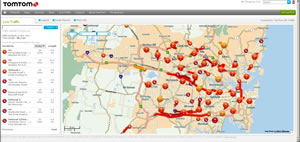 TomTom's statistics are very comprehensive.
That's the mapping, but what about the devices that use them? The TomTom range now even includes wrist band Fitness devices.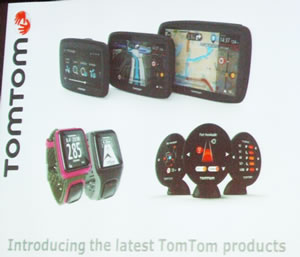 Starting with the in-car systems; if you buy a new Mazda, the in-car navigation system will be a TomTom.
The PND range starts with the budget "XXL/XL" range, then the middle range "Via" and the top of the line "GoLive" range.
Backing that line up is a range of PNDs for motorcycles and bicycles as well.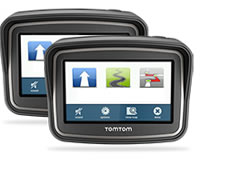 The other line TomTom have branched into is fitness by introducing the Runner Multisport.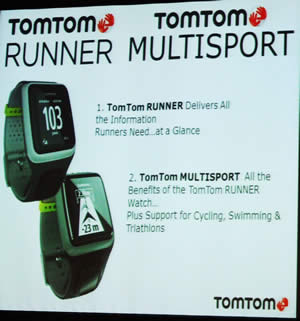 The Raffle
ATomTom donated two great prizes from their range.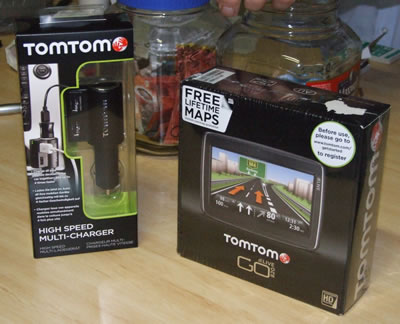 One of the "GoLive" TomTom PNDs and a high speed multi-charger.
The winners were
Bob who gets to Golive, and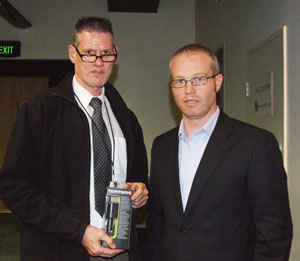 John will be powered up,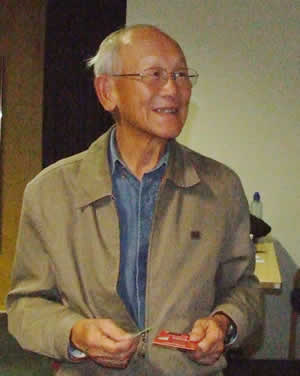 While Cec took home the Door Prize.