Monthly Main Meeting Highlights
Welcome to our April 2014 Main Meeting.
Tonight Jeff Alexander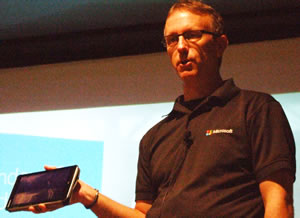 Microsoft's Technical Evangelist gave us an extensive rundown on Windows 8.1.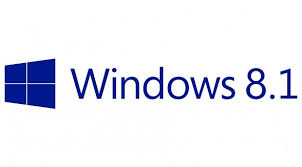 You can follow Jeff's Blog here
Jeff started the night looking at some of the myriad of hardware offerings from phones, tablets, and laptops.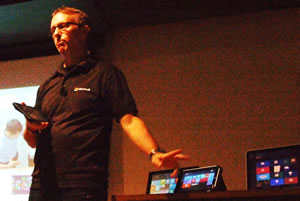 Starting with hardware he began the discussion with a look at how the work place has changed.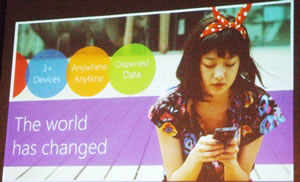 As an example Jeff and his co-workers at Microsoft have no permanent desks. In another major change, companies now offer BYOD, that is allowing people to bring their own devices which the IT departments then integrate into the company network.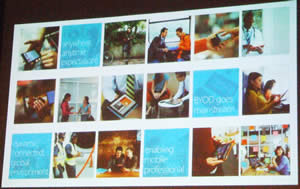 Using this idea Jeff discussed the reasons for the development of Windows 8.1, starting with a brief look at the major highlights in the development of Windows.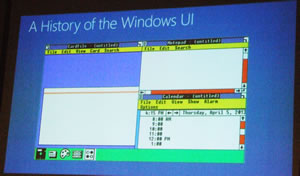 Windows 1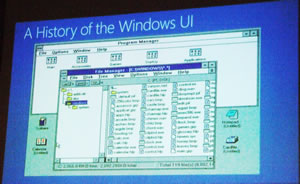 Windows 3.1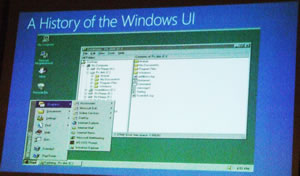 WIndows 95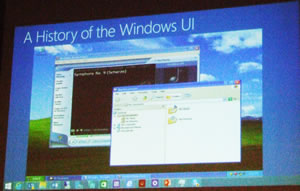 Windows XP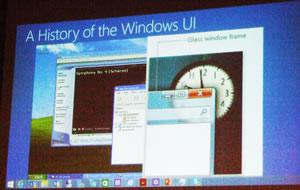 And Windows Vista with aero glass, designed to meld with the background.
He then spoke about the development cycle of the operating system, and how it is changing, as new technology such as smartphones and touch screens become popular. An operating system used to have around a four- to eight-year cycle; four years of development and around a four- to eight-year deployment cycle, with continuing updates.
Now Microsoft is looking at the convergence of the operating system with the development of applications to creating a continuing improvement cycle. This convergence will see the Windows OS and new modern applications combine with the Windows phone OS to create a seamless system.
This applies to Office as well. It can now be purchased as a subscription and automatically updates. Jeff told us how Microsoft's new CEO Satya Nadella has introduced some major changes to how Microsoft does business. Satya announced the release of Office for the iPad with Office for Android coming. At the Built conference he also announced that Windows would be free for all devices with a screen size nine inches or smaller.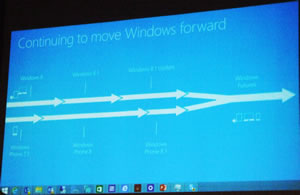 Business has not been forgotten in this development cycle. There are around one hundred thousand windows units deployed and updating the OS was always difficult. It usually involved wiping the old OS and replacing it with the new one.
Microsoft has recognised this problem and now has an enterprise deployment system to assist in updating the OS. With the introduction of Windows 8 the traditional "wipe and replace" method has been replaced by using Windows Iimaging to create a more continuous migration.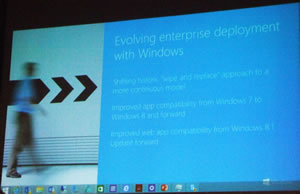 Many enterprises have developed business tools designed as web applications. Most are based on, or set up for, Internet Explorer 8. To assist compatibility for enterprises that have specific web applications, the enterprise edition allows Internet Explorer 11 to work as Internet Explorer 8.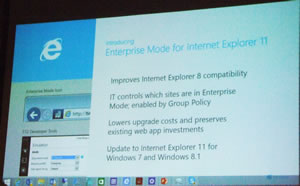 Jeff continued with an expanded look at the hardware choices indicating the wide range of hardware that runs windows 8.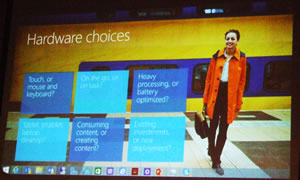 Jeff showed a demo of the Windows 8.1 update.
Here are some of the highlights.
Logging out is now much simpler. You can now log out or shut down from the right hand side of the start screen where your id can be seen.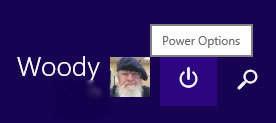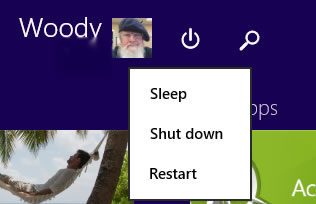 Jeff also looked at the new modern apps on the start screen. Now you can hover on the title and it will tell you what it is.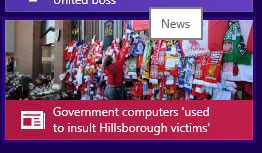 Or you can double click and start work on the properties of the tile such as change its size.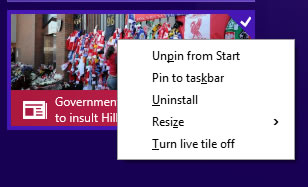 Jeff also spoke about how you can personalise Windows and perform maintenance, such as to manage apps and disk space.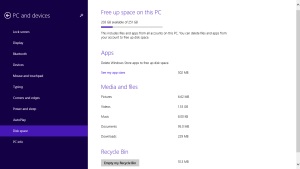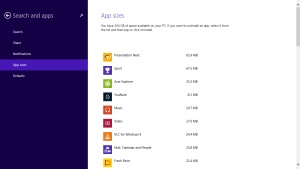 Another feature Jeff spoke about was the integration of the desktop and the modern apps. Now any application that is running will appear on the task bar of the desktop.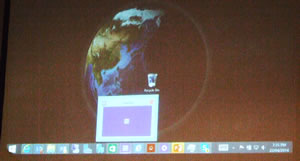 Searching for something is easier. Just start typing and the various results are integrated into the response, including an internet search.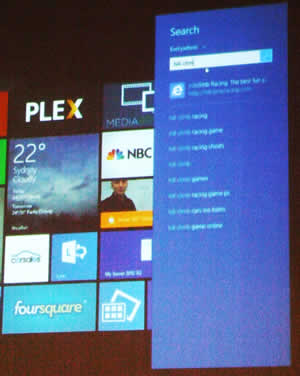 Jeff searched for details on Boston as he will be travelling there soon. The search results include maps and weather details.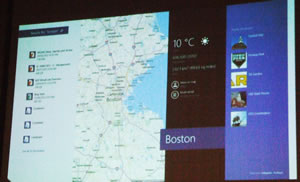 If you have a touch screen, Jeff showed us a neat way to display where you have touched the screen. Search for pen and touch and then click "show visual feedback" at the bottom of the title.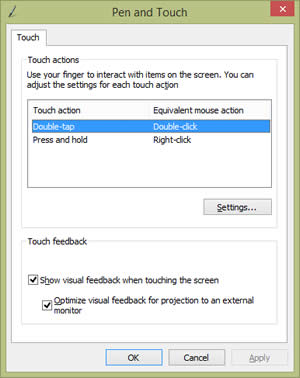 This is the result.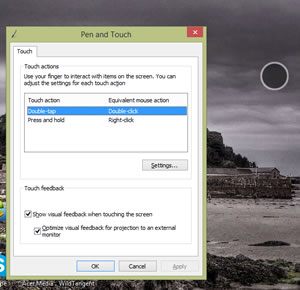 Here is Microsoft's run down on the new 8.1 features.
The Raffle.
Tonight, thanks to Microsoft, Jeff brought along some great hardware and clothing.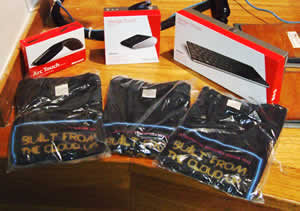 The winners this month were;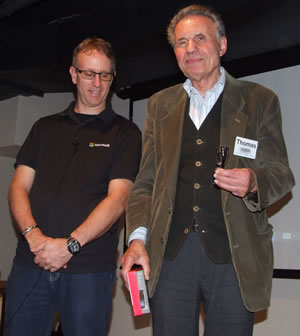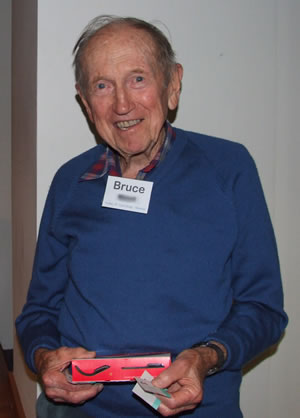 Thomas and Bruce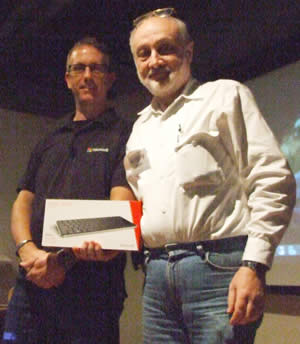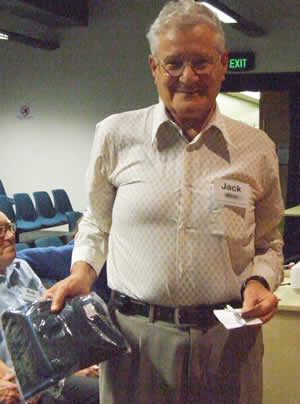 Antony and Jack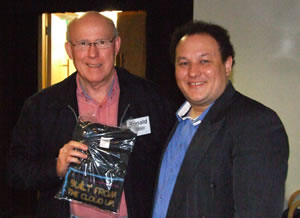 Ronald, with one of our guests, Katherine taking home the Door Prize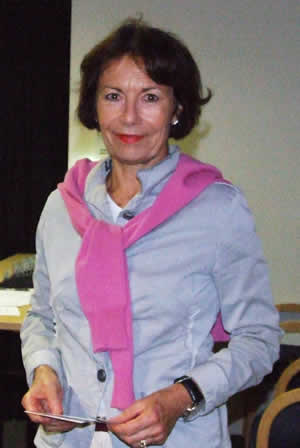 with one of our guests, Katherine, taking home the Door Prize
After the raffle Jeff had another surprise. A quick demo of Windows Phone OS and an introduction to Cortana.
Cortana is the Windows answer to iPhone's Siri voice command software. We had some fun asking Cortana who her father was? Apparently she thinks its Bill Gates.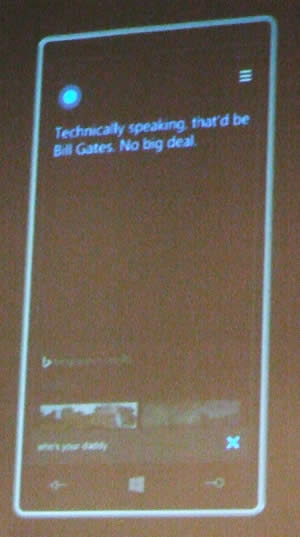 When Jeff asked to marry her, she told him he needed to be more digital while she would try to be more human.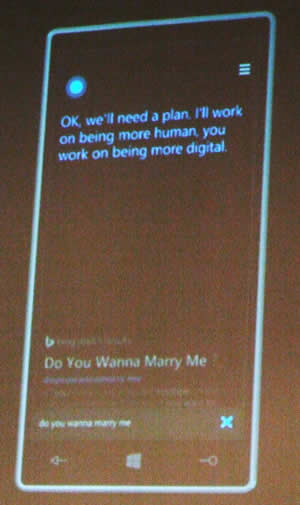 Jeff used Cortana to search the web for the meaning of life the universe and everything.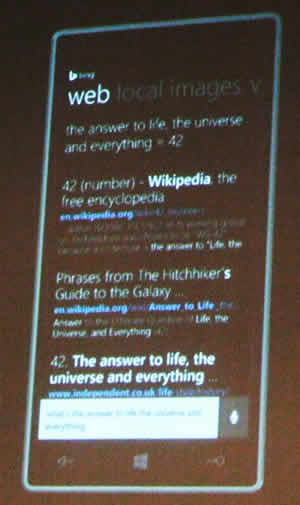 Cortana does have a serious side. As a simple demo Jeff asked for a four-day weather forecast.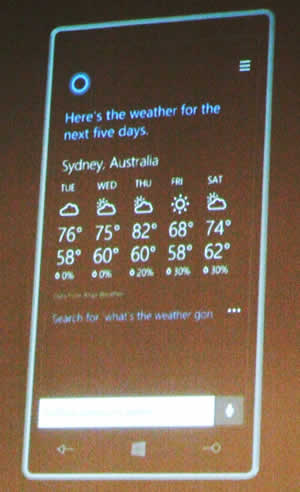 See the Windows Blog for more details
Another great feature is the new word flow keyboard. Reports indicate Word flow is the fastest predictive type program available.
Word flow used a swipe keyboard rather than simple single key touch and has a huge dictionary.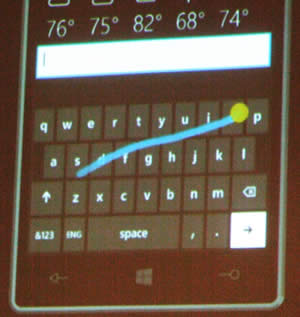 The swipe allows whole words to be typed simply by swiping the first and last letters. Here's a Youtube demo of Word flow.
You can now have complete control over how you customise the titles on your phone, seeing exactly those apps and tools you want.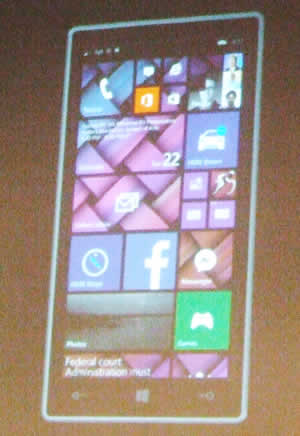 Here are the details of the 8.1 features from the US Windows Phone site. and a link to the Australian site.