Monthly Main Meeting Highlights
February 2010
Welcome to 2010 and the first of our main meetings for this year.

We began this year with Acronis. Simon Howe, the Counrtry Manager, and Sergey Zimin, their Senior Systems Engineer, come came to demonstrate the Acronis PC Backup and Recovery software.
The evening began with our usually formate of announcements and a Q and A session. In tonights Q and A session Alex, ever the man with the latest gear, demonstrated a yet -to -be -released usb USB projector from Epson.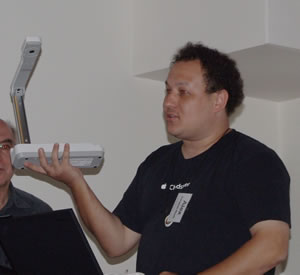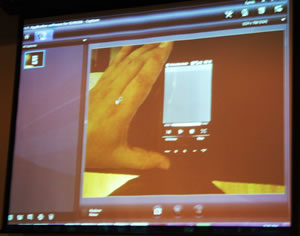 Designed for the demonstration of small devices, Alex used it to show the HTC smartphone and the features of Windows Mobilie 6.5 with reference to the upcoming release of Windows Phone 7.
After tea and coffee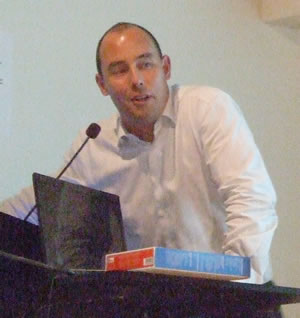 Simon and
Sergey
took to the stage to tell us about the innovations Acronis have introduced in the 2010 range of products.
Acronis is renowned for its backup and recovery software and this year the company has extended the services to include Internet Security Antivirus and Spam controls.
The Acronis PC Backup and Restorecovery Home edition
has always provided great backup utilities such as Disk Imageing, full or incremental backups and utilities like Try & Decide. The 2010 version has added a near continuous backup, so any critical drives or folders will always be safe.
The exciting developments from Arcronis this year come in the addition of the firewall and antivirus available in the new products.
Acronis Backup and Security 2010.
and if you only need security software.
Internet Security Suite 2010 or Antivirus. 2010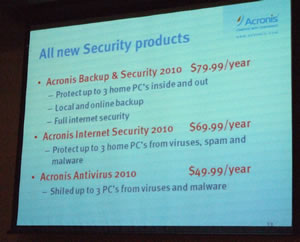 The Internet Security and Antivirus software follow the trusted method of marking files known to be safe to eliminate resource hungary scans of the hard drive.

The other innovation is online storage space for your backups and critical files. You get 5 GB free and for a small fee you can increase this to 250 GB.

You can trial any of the Acronis producets by downloading a version from their web site.
http://www.acronis.com.au/homecomputing/
Acronis have also introduced a netbook version of Backup and Restore
http://www.acronis.com.au/homecomputing/products/trueimage-netbook/

The other innovation is the introduction of a 3 PC licence if you purchase the Acronis Backup and Security 2010 software package.

The Raffle.
Acronis graciously donated two copies of Acronis PC Backup and Recover and some corporate Ccaps and shirts.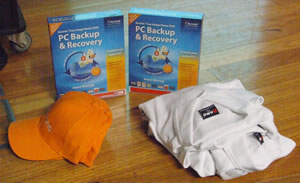 The Winners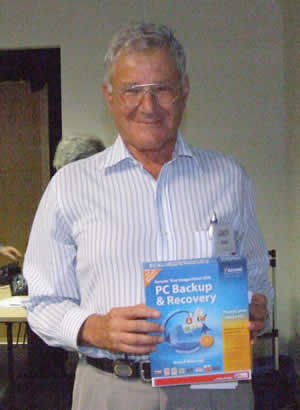 Jack Brann and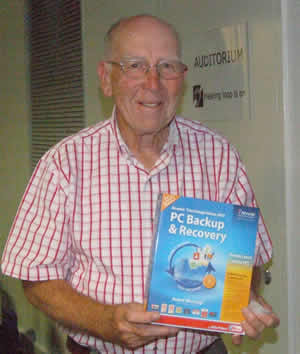 Ray Allum

took home the Acronis Backup & Recovery Software
and here are some of the other winners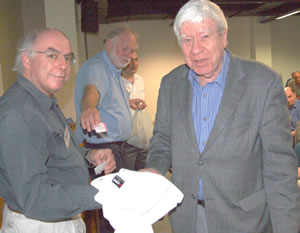 Malcolm Robertson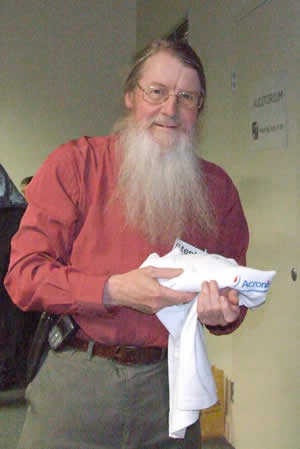 Steve South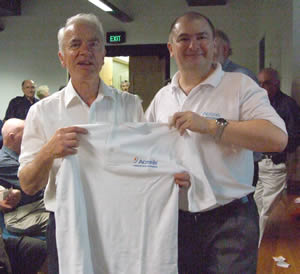 Frank Bowman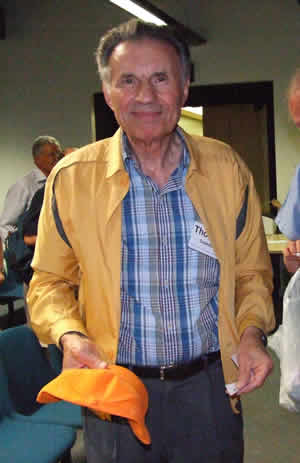 Thomas Czimeth
and our our Lucky Door prize winner with, a gift voucher for $25
Kamala Jegaraj