Welcome to our January 2013 Main Meeting.

Welcome to the first Main Meeting for 2013.


and

Tonight we started with some informative consumer reports and a wide ranging Q and A session.
Before the break Alex introduced us to the new Samsung Galaxy 5 inch Note 2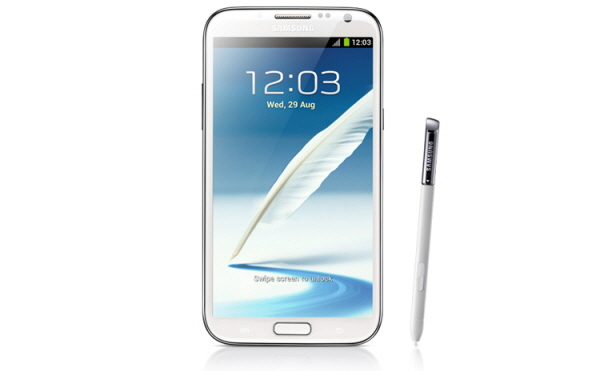 and then got a 'hands on' look at this innovative link between the Smartphone and the tablet.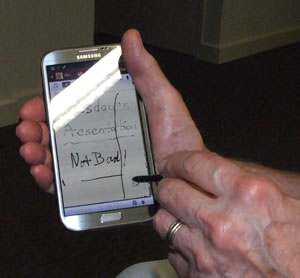 A clever feature of the Galaxy Note 2 is the built in stylus and the pressure sensitive screen.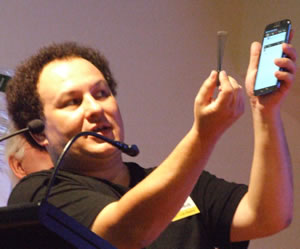 It knows if you wish to note something down and pops up a little note pad, so if you need to jot down a phone number the note pad is up and running.

Windows 8 is here and it's all about the touch screen, but what if you don't have a touch screen?
Alex introduced us to the aPen Touch8.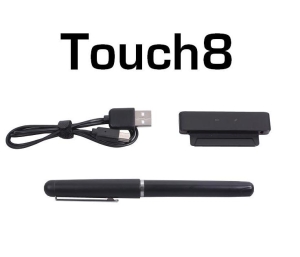 This little set of devices makes any windows 8 screen a touch screen.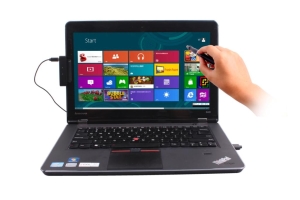 I have been considering a new laptop and the model I like is about $800, however if I wanted the touch screen version it is around $1200. The Touch 8 will retail for around $88.
It is due for release on the 31st march and you can pre-order one at a 10% discount for $79.20

Alex then gave us a heads up about the latest mobile phone provider, Kogan. The online discount store now has a mobile phone service.
The main feature of the service is the unlimited phone calls including 1300 1800 numbers and voice mail calls. There is unlimited SMS and 6 GB of data is featured on all plans.

There are no lock-in contracts. You pay for 30 days, 90 days or a year. They even have a data only plan at $9.99 a month for 2 GB.
The two, really interesting points are the price (which starts at $29.95 - ten dollars less than their nearest rival Amaysim) and the network supplier, which is Telstra.
This appears to give the consumer a combination of good price and wide ranging network coverage. Kogan has access to the 3g network. Alex pointed out that if you need high speed 4g or premium service you would probably still go with Telsta direct, but otherwise it looks like a good deal. The only problem is that they have no overseas coverage; the phone simply won't work in another country.

After the break we had a look at the innovations promoted in CES, the Consumer Electronics Show in Los Vegas.

This show highlights the cutting edge of consumer electronics. We finished the night watching a few of the YouTube reports on CES.
Alex briefly spoke about the replacement for HD TV. Samsung's new OLED TVs will allow individual users to choose the program they watch.
See report
This innovative idea allows two viewers to see different channels. The receiver can direct a different program including the audio to each set of 3D glasses, so each viewer can see a different show.
And now you may be able to see your nice feature wall without that ugly black rectangle spoiling it. Samsung have introduced the transparent LCD.
and the CNet new reports' site
The Raffle
Tonight Alex brought some great prizes generously donated by some of our previous presenters.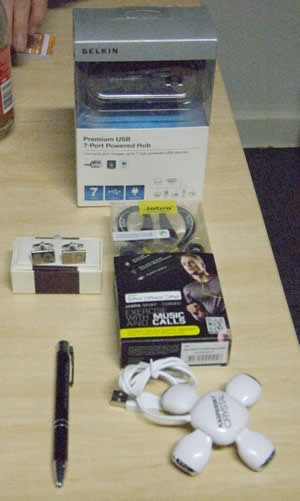 Tonight's winners are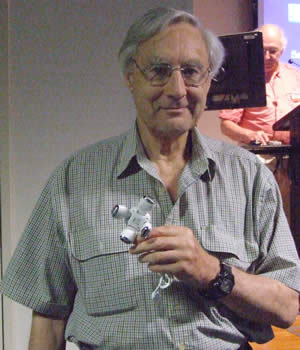 Roger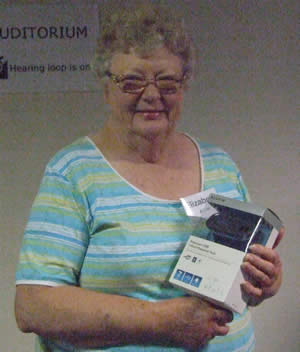 Elizabeth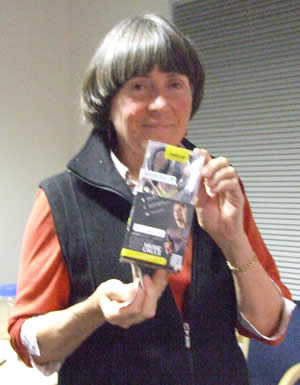 Clare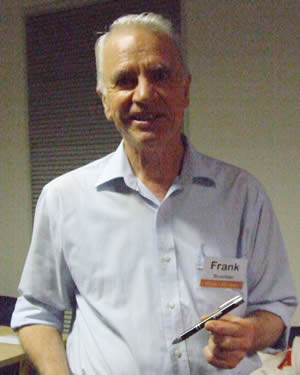 Frank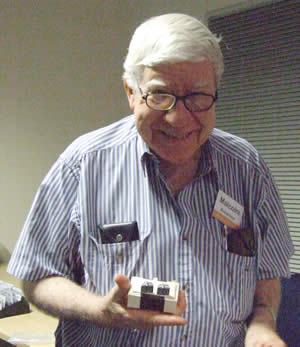 Malcolm
And the door prize when to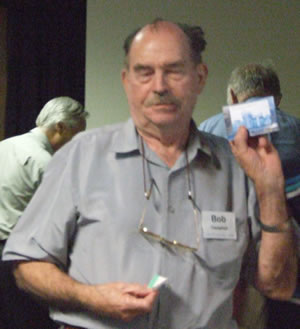 Bob