Monthly Main Meeting Highlights
Welcome to our March 2017 Main Meeting.
Tonight, we finalised some items left from our AGM of last month and we now have a new name,
Sydney PC and Technology User Group.
The name change was a suggestion from one of our members and better reflect our changing focus. The club also bestowed three life memberships to
Roger Foulds,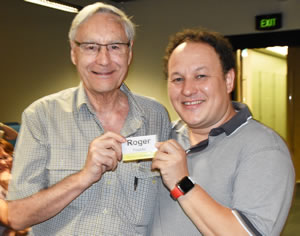 Brain McDonald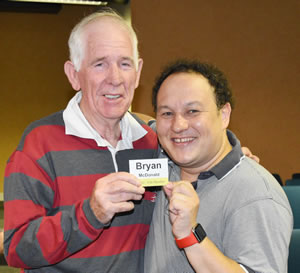 and John Mathews. Unfortunately, John couldn't be with us on the day. The club also gave a special vote of thanks to John Lucke for his long service to the club especially as treasurer, membership officer and his innovative design work on our website.
After the break, Alex was on stage with some great software ideas, starting with Ninite a program to update all your programs at one time.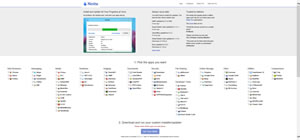 To start you click the apps you use, like your browsers, your paint programs etc., then you download the program. It then goes about updating and installing all your app as needed thus eliminating your need to check for updates.
For the Mac users Alex drew our attention to "Get Mac Apps",

which works in a similar way to Ninite. You chose the apps you need to install; the program generates a code which you add to your Mac and it downloads the apps. Alex also pointed out that you can simple check for updates using the "check for updates" the drop-down menu.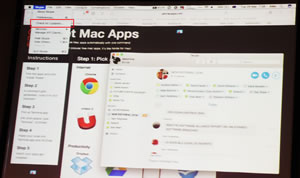 Next Alex spoke about Workflows. Workflows is a personal automation tool which allows you to drag and drop any number of actions into the workflow. As an example, you can drop all the items you may need for that appointment, the calendar entry, the google map location and the pdf of the subject details into a single workflow document. Alex showed us this YouTube video by the Ari Weinstein one of the cofounders of Workflow. He details just how the concept works.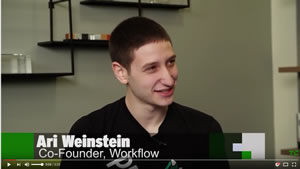 This product was so good it won the Apple Design award and Best App of 2015. Apple was so impressed it brought the app and made it free on the iTunes store. Currently it's only available on IOS but as Apple has brought the product we can presume it will appear on the Mac OS in time.
Alex followed with Duets. This piece of software is a screen sharing app which allows you to use your iPad as a second screen. The web site has downloads for both Mac and PC however the IOS app will cost $22.99. More information is available in in the help pages and Getting Started page. https://help.duetdisplay.com/getting-started
We had a look at this video on the doing more with Duet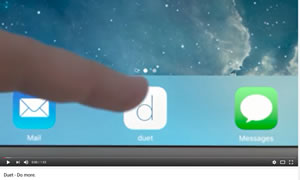 Everyone wants a bargain and Alex has a site just for that, it's called OZ Bargain.

It has all sorts of bargains, on Tuesday the top bargain was 5 cans of spray paint for $10 from Supercheap Auto.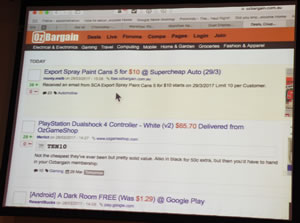 One item that caught Alex's attention was the cash rewards deals, especially the Woolworths gift cards. You use the card at anything at Woolworths Supermarkets, BigW, Dan Murphy's, Cellermasters, BWS, Thomas Dux and Woolworths Petrol and save 5%.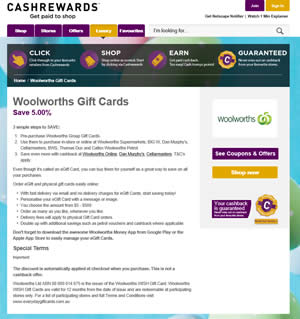 To take advantage of OZBargain you need to join.
Alex discussed two crowd funding sites which specialise in financing your invention by raising public funding. He started with Kick Start and showed us one of the current projects, SuperScreen. It's an idea to turn your phone into a 10" HD display. It had a goal of $50,000 by April 20th and as of the Main Meeting had raised $1,072,204. Here's the video promo Alex showed. The concept, much like Duet is to wirelessly connect your phone screen to your tablet so you can see your phone's screen on your tablet.
KickStart is for start-up ideas and as Alex pointed out problems of design and manufacture often occur so obtaining the product or seeing a return on your investment can be delayed.
Another start-up site Alex showed was, Indiegogo and unlike Kicl Start it displays completed projects on it's home page. These are goodies you can buy right now from developers who have completed projects. One project Alex mentioned was Titan Note.
To quote the blurb "Simply place Titan Note on your table during class or a meeting, and it will not only record everything but accurately convert it to text."
Here's what it looks like.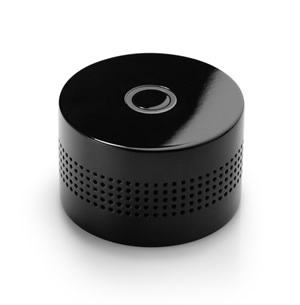 The concept is to not only to record the spoken word by through the app have it written up as text on your device.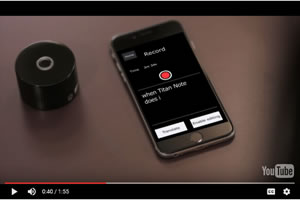 To finish up we had a look at the new BOM (Bureau of Meteorology) app for IOS and Android.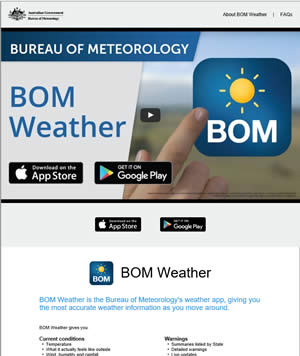 There is a new IOS operating system which has a new file system, Alex suggests, you backup your stuff to iTunes before downloading it.
Techradar has an article on the best iPhone app for 2017 and the new Samsung Galaxy S8 will be launched this week.
The Raffle
Tonight we had a $40 and three $20 gift cards, not from Woolworth!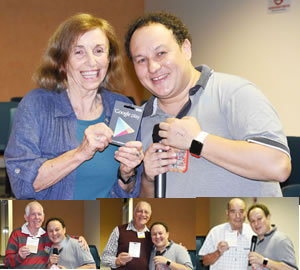 Here are our winners
Remember there is not April Main Meeting as it is ANZAC Day, so we will see you in May.