Welcome to the November 2012 Main Meeting
Tonight was our last main meetings of the year and Derek Austin, Sales Director of Nuance Communications was going to present Dragon Dictate version 12. Unfortunately there was mix-up in the dates and Derek could not make it.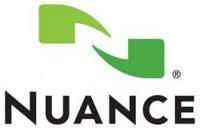 To make up Alex presented a video on the features of Version 12. The details of which and can be found on the Nuance site along with a description of what's new in that version.

Our evening commenced with a lively Q&A, with Alex fielding answers to a variety of questions, particularly about antivirus software. When asked for his opinion on the best one available his comment was that any of the current major vendors would suit the bill. He did point out that any program must be kept up to date.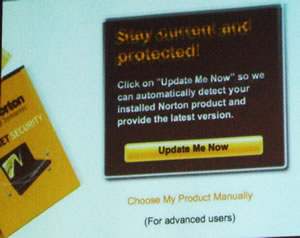 He also mentioned a number of sites with good free antivirus software such as AVG or Microsoft Security Essentials. or you can trial a version such as Norton Internet Security for ninety days
In speaking about antivirus software Alex told us that Orange IT had versions of Norton antivirus for $17.95.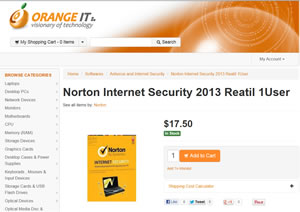 He also spoke about malware, those malicious software programs designed to steal your data or take control of your computer, and suggested that one should always run a program such as Malwarebytes in conjunction with your antivirus software.
One other member also mentioned a program called Super Antispyware.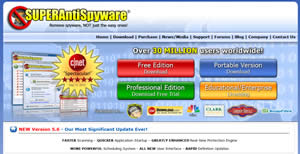 We are not sure of the authenticity of this site!
Noting that this program had a portable version, Alex mentioned how useful having a portable antivirus or spyware program can be. If your computer becomes infected and will not boot, using a portable antivirus boot device will help restore the health of your computer.
Another question was asked about viewing TV over the Internet. Alex spoke about WiTopia.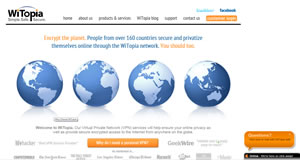 which is a VPN or virtual private network designed to protect your privacy while online.

Alex was also asked for his opinion on which laptop was best. Alex is a fan of iPad and also gave us a brief rundown on the iPad mini, pointing out that the mini had the same resolution as the iPad.

The iPad mini against the iPad
One of the things that Alex likes most about iPad is the number of apps or programs, as we used to call them. He showed us the Windows App Store and pointed out the number of applications that had been ported across from the android environment.
We also have a look at Alex's Telstra 4G connection and he described how you can fine tune your portable connection by determining which type of connection you choose.
He also showed us a few places where we could get good prices on software and hardware such as Orange IT mentioned above and Technocity which is in George St just up from Paddy's Market in China town.
This was mentioned because Alex had reason to purchase a new hard drive and he spoke about the value of the new hybrid drives.
Hybrid drives are a combination of conventional hard drives and solid-state drives.
This gives the convenience and speed of solid-state with a large capacity which the conventional drives provide. Pictured is the Seagate Momentus
At around $140 for a 750 GB hard drive and a 6 GB solid-state drive all in one unit, this looks like pretty good value.
I found one at ARC Computers for $136.99. They have stores at Penrith, Parramatta, Liverpool, Silverwater and Chatswood.
We then broke for end of year Nibble's.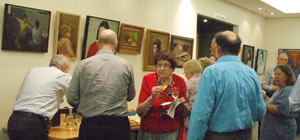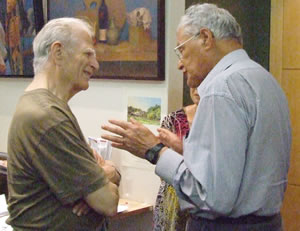 The Raffle
Afterwards we had our raffle draw. While Derek couldn't make it, Nuance generously donated three copies of Dragon Dictate version 12, the boxes will be delivered before Christmas. We also had a few gifts from Asus.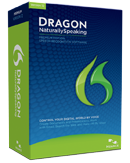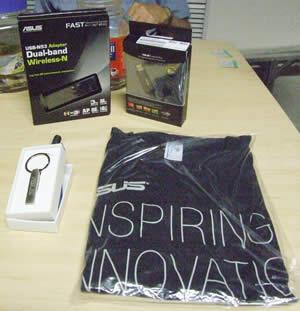 Our winners are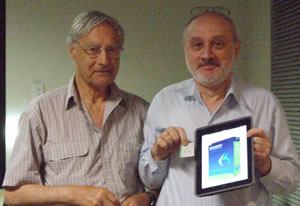 Antony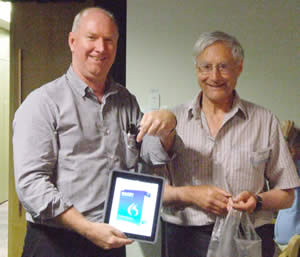 Ray Shaw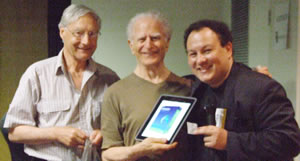 Maurice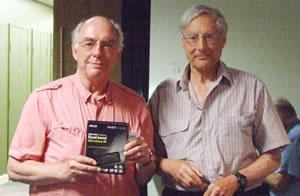 Robert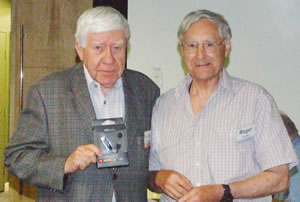 Malcolm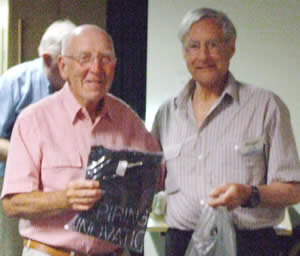 Ray Allum
Jack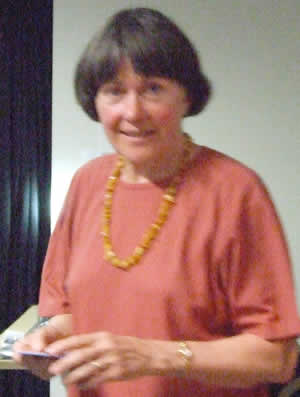 and Clare who took home the door prize.