Penrith Computer Group
Generally the Group meets at 2:00pm - 1st Saturday of each month at a private home.
First time visitors - please email Steve at swsouth@sydneypc.com for details of the meeting location, dates and times.
Visitors are welcome.
Penrith Group Update
Following the lost of our leader Frank Bowman, the group is currently meeting at local members' home.
First time visitors - please email Steve at swsouth@sydneypc.com for details of the meeting location, dates and times. Visitors are welcome.
The Group generally starts their meeting with a question and answer session around the table to enable members to share problems, advice and tips. Then the members will often discuss a chosen topic or view a presentation that could include: the latest operating system, security software, new freeware programs and lots more
☆ ☆ ☆ ☆ ☆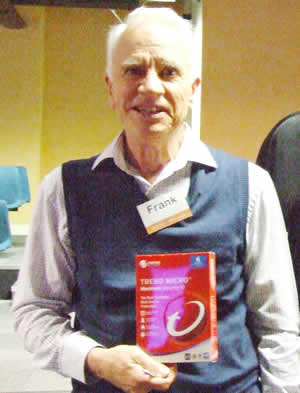 Frank Bowman the leader of our Penrith SIG passed way suddenly August 2016.
Frank ran the Penrith group from the St Clair High School Computer rooms for many years until the school was lost in a fire at which stage Warren, one of the group members offered his home as a venue. The group has continued to meet there ever since. At our last meeting Frank was unwell but still generated a great discussion. He had finally installed Windows 10 and we discussed the successes and failures in that venture. Last month he won the Trend Micro Maximum Security prize and spoke about its installation.
A great teacher and always available for great tips and advice we will miss him greatly.
Here is Frank's last report for the Penrith Group
AUGUST MEETING, 2016
Our August meeting took place on a sunny winter's day. The first session continued looking at and testing some useful formulas in spreadsheets. We concentrated on standard deviations, which are mainly used by statisticians and educators. Standard deviations are measures of dispersions in a series of numbers, or how spread out the numbers are. As an example, we looked at average monthly temperatures at Alice Springs, compared to average monthly temperatures at Sydney. Alice Springs's temperatures are more spread out and so have a larger standard deviation than Sydney's temperatures. The formula used in calculating a standard deviation is tedious but not difficult, As expected, the spreadsheet program worked out each exercise in a flash. We found we were able to use the autofill function with the standard deviation formula with the 90 random numbers we used last month for various spreadsheet exercises. This is a terrific time saver.
Instead of using Excel, we used Libre Office, which handled all exercises impeccably. This was the case also in comparing Libre Office with Microsoft Word. While most of us would prefer to use Microsoft Office, the industry standard, the free Libre Office is most appealing. We used a Word file that had a large, customised table inserted in it.
We were able to take a careful look at Audacity before the tea lady came. I've used the program for about 15 years and have found it a fantastic piece of software, with more features for audio editing than most of us would ever need. We edited another doctor joke (a robot lie detector).
The last item we discussed came from notes on the Raspberry Pi version 3 mini computer. Each successive version has added more features, such as additional RAM and a faster processor. For a little over $100, we can buy the latest version in a case, with RAM and its own version of Linux, with Bluetooth and Wi-Fi. There are 4 USB ports, an ethernet port, a HDMI port and an audio/video port. Pi 3 has a quad core processor. It may need a little setting up, like ALL computers, but apparently now can operate as a credible, basic computer.
Happy days, Frank
☆ ☆ ☆ ☆ ☆
Welcome to Penrith Valley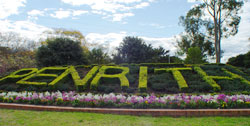 As part of Western Sydney, the Penrith Valley is alive with tourism offering excitement for the whole family.
Penrith City is also a great place to live with an active community, featuring world class shopping, manufacturing, employment opportunities and so much more. Experience all that our spectacular city has to offer from the foothills of the Blue Mountains to the outskirts of the Hawkesbury Valley. Stralia Web, member and supporter of the Penrith Chamber of Commerce and Industry and the Penrith City Centre Association, proudly showcases PenrithAustralia.com as one of the region's most active web sites.
Penrith Valley is within close proximity to Sydney making the valley an ideal escape for a day trip, however, several days are required to experience the many activities and attractions Penrith has to offer as well as the surrounding areas including the Hawkesbury Valley and world renowned Blue Mountains. Discover more...