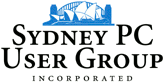 1st Floor
Sydney Mechanics'
School of Arts
280 Pitt Street, Sydney
http://www.sydneypc.com

Sydney PCUG's Blog
---
MEETINGS
during the week
Tuesday Forum

Family History SIG

Web Design SIG
---
How to stop your laptop being an ergonomic disaster
Read how here.
---
Boxcryptor - security for your files in the clouds

Download it here.

---
ASCCA June Newsletter
Can be read here.
Hello and Welcome,
Details of next week's meetings are below.

Tuesday 9 June - Programming - N Hoffman - 5:30pm - 8:30pm
At the May meeting we heard a suggestion for designing PCBs as lids for boxes. The idea is to mount your PCB as the lid of a box. On the top side of the lid board are mounted the parts that need to be accessible, such as switches, LEDs, in/out connectors. These are through-hole components. Also on the top are the labels and logos, as a component overlay. On the bottom side are all the components that do not need to be accessed, such as resistors, capacitors, ICs, and these are surface mounted. The PCB is simply screwed to the box in place of its lid. No additional wiring is required, and the result is a professional look. For more details see
The PCB as a lid
.
Alex introduced us to the
Mikroelektronika
range of click boards. These are compact and powerful boards that plug into Mikrobus and other sockets, adding new functionality to a development board.

David and Steve spoke of a device they are working on for retrieving IP addresses.
You can see summaries of the previous meetings at:
The members will have some new microprocessor applications and programming examples at Tuesday's meeting. Neville Hoffman
Friday 12 June - Friday Forum - 9:30am - 12:30pm
Are you ready to upgrade your computer and other portable devices to Windows 10 sometime after the end of July 2015?
At this meeting the group will discuss the details of what Microsoft is offering and the state your devices must be in to get the most out of this new operating system.
There will be a question and answer session at the meeting to discuss any computer problems members are experiencing or to consider any general items of interest.
Friday 12 June - Communications - J Lucke - 12:30pm - 3:30pm
At this meeting the group will explore how a wide range of modern electronic devices can communicate with each other using their own private wireless networks.
The group will first discuss the two dominant wireless systems, Wi-Fi and Bluetooth, to determine what each system can do best.
They will then look at a number of short videos which illustrate how computers, tablets, phones, TVs, printers, remote back-up storage etc. can interact wirelessly with each other.

As always, there will be time for general discussion plus a question and answer session.
~~~~~~~~~~~~~~~~~~~~~~~~~~
Information for Members and Visitors:
All Meetings, unless specifically stated above, are held on the
1st Floor, Sydney Mechanics' School of Arts, 280 Pitt Street, Sydney.
DISCLAIMER: This Newsletter is provided "As Is" without warranty of any kind.
Each user or reader of this Newsletter assumes complete risk as to the accuracy and subsequent use of its contents.