June 2021 Main Meeeting
This month Alex was onboard to give us a glimpse of Windows 11 and review of the Apple Developers conference.
At the time of the meeting, we only had rumours of a possible release of Windows 11. There had been some leaks showing the new Windows 11 logo and screen shots of the appearance. Alex gave us the rundown on what appeared to be going on.
Windows 11 was officially launched on Friday the 24th.
Alex has now published a run down on the new features.
Here is the Official Microsoft event launch.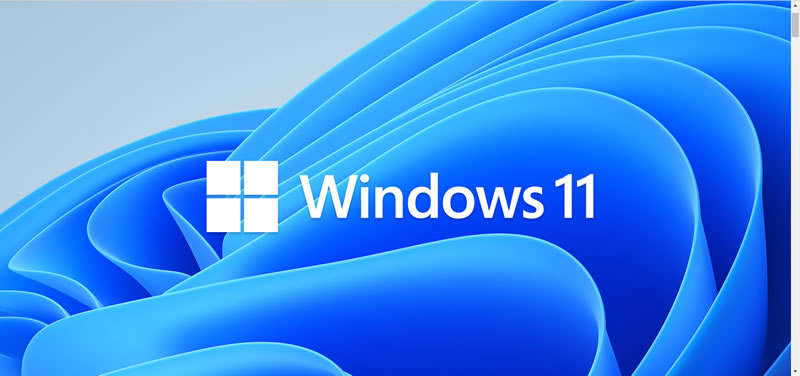 You can read the details on the Windows site on what is on offer in Windows 11
Windows 11 is not yet available for general download, to quote the site "Windows 11 isn't here yet, but will be coming later this year." However, if you are in the Insiders program you can download a beata copy.
The one feature I think will be a real winner is the ability to use Android apps on a Windows PC.
The real fly in the ointment is Microsoft's reequipments to run windows 11. They appear to exclude most PCs over 18 months old.
Here are the basic requirements:
Processor:
1 gigahertz (GHz) or faster with 2 or more cores on a compatible 64-bit processor or System on a Chip (SoC)
RAM:
4 gigabyte (GB)
Storage:
64 GB or larger storage device
Note: See below under "More information on storage space to keep Windows 11 up-to-date" for more details.
System firmware:
UEFI, Secure Boot capable
TPM:
Trusted Platform Module (TPM) version 2.0
Graphics card:
Compatible with DirectX 12 or later with WDDM 2.0 driver
Display:
High definition (720p) display that is greater than 9" diagonally, 8 bits per color channel
My three-year-old HP Envy with a Rysen 7 is not compatible.
Apple World Wide Developers Conferance

Alex then took us through the highlights from the Apple World Wide Developers Conference keynote video on YouTube.
We started with Craig presenting IOS (about 5.2 minutes into the talk)
With Staying connected (about 6.08 min) and Face time links which generate a link to a face time call and share it anywhere (9.03 min).
Then we had Share play (9.56 min).
In the first example we saw how you could play music on a call and everyone on the call will hear it.
Next up we had Focus (18.39 min).
Focus is Apples new way of allowing users to differentiate between communications like work, family and play. A part of Focus is notifications and now Apple has notifications summary. (17.19 min). You can then tailor or focus your notifications to what you are doing like work or family. Natural it works across all your Apple devices.
We went on to Intelligence (19.59 min) which helps you find content in your photos
Craig Showed us live text (20.11 min). First up he showed us how using live text he could snap a photo of white board and then have live text do a complete optical character recognition (OCR).
Along with live text was Visual Look up (22.03 min) which allows you to search a photo's content for information like which breed of dog it that?
Spotlight (22.22 min) is the "universal place to start a search" and now included photo search with the new feature searching for text in a photo.
Search is also improved by the use of rich results (23.53 min) grabbing information on a contact from the messages they sent, the photos they shared and calendar entries.
Next, we saw photo memories (23.22 min). This curates your photos and videos into collections to make powerful content subjects like family or holidays.
Alex moved on to look at AirPods (34.18 min) where Gagan showed us what's new.
First up we looked at Conversation Boost (34.39 min) which can assist people with mild hearing problems. Now the AirPod can focus its mic on the speaker in front of the wearer.
Then we heard about Announce notifications (35.21 min) which allows Siri to tell you about important notifications.
There are improvements in the find me app which allows you to find lost AirPods and now you get a separation notice if you leave your AirPods behind.
Then there is Spatial Audio (36.29 min) with dynamic head tracking and theatre like sound. Now its available on tvOS and on the new Mac's running M1.
Next Graig took us through the new iPadOS (37.44 min). The main changes are widgets and app libraries including ordering your apps in categories.
Multitasking (41.03 min). Now there is a new control at the top of the screen which gives you access to your multitasking menu. The control gives you access to split screens and allows you to control or run apps together. There are new keyboard short cuts and the text menu appears to have come to iPad.
Next, we had a look at Notes (43.29 min). Notes now include tags and mentions in shared notes where if a collaborator is mentioned they get a notice. Now they have Quick Notes (44.09 min) which give you access to notes across all your apps and you can add links from Safari or go to the part of the web page you copied the text from.
Translate is now in iPad (45.59 min) and we now have auto translate (46.26 min) along with system wide translate making translate available over all Apple machines.
Alex then moved on to looked at what was new in Apple privacy (48.52 min).
Kate and Eric took us though the new settings starting with Mail (49.49 min).
Now Apple mail will hide your IP address, your location and can block acknowledgement if you open mail. In Safari Apple had already blocked cross tracking and now they have added IP Blocking. Both the mail and safari have privacy reports and now they have added this protection to apps.
There are new privacy settings in Siri (51.29 min). We learned about how Siri is processing voice recognition within the device, so more actions can be made without the need for an internet connection.
Then there are privacy updates for iCloud (53.25 min). Of note was Account Recovery which now allows you to nominate trusted people to verify who you are if you are locked out of your account. The other was Digital Legacy where you can nominate a person to look after your account when you pass away.
The last feature Alex noted was the changes to MacOS (1.20 min).