The May 2020 Main Meeting
This month we had our second Zoom meeting and we had around twenty-one members joining in.
We started with a Q & A. The two main questions were a Windows 10 problem and an NBN installation problem.
The NBN question related to how to install the modem / router and the base centre for the phone in different locations. In this case the phone base is in the lounge dining area and the modem in a bedroom where the modem is connected to the PC via a cable. The problem is to connect to the NBN. You have an NBN receiver box which is usually attached to first connection into the house. In this case the lounge dining area. The NBN box is then connected to the modem and the phone base via a cable. So the problem is, how does the PC get its cable? One solution was to have a D-Link "ethernet over power" plug that allows the modem to be place in the lounge area and the PC to be connected via the D-Link plug. Another solution was this TP-Link from Officeworks for $78.
Here are the D-Link ethernet over power solutions and a link to the NBN site looking at how to connect devices inside your home
The other was a Windows 10 update problem. Our member found that her computer was running really slow. She then realised that Windows had installed a major update to 1909. She solved the problem by doing a roll-back to a previous stable version. She also realised that there were some smaller KB updates KB stands for knowledge base and usually fix minor problems. She wondered if rather than roll back to an old version, should she have just rolled back the KB updates. While Alex had always said "update now" he now recommends "update with caution", adopting a wait and see approach. Alex also recommended setting up lots of restore points and make sure you have a current restore point before you run any update. If possible, use some form of image software. If the worst happens you can restore your computer with no loss of data. Here's PC Worlds article on how to clone your computer.
We then moved on to some of the interesting news and information Alex had put together.
We had a look at the COVIDSafe app. It now has six million downloads, however most states have not made use of the data as there are not enough users. If you have an iPhone there are problems with the contact tracing on IOS. It appears that you need to turn on the app and leave it running in the foreground to be of any use. Alex said it appears to work better on Android.
IOS 13.5 has been released and if you are wearing a mask the new face recognition software will pause and then go to the password code.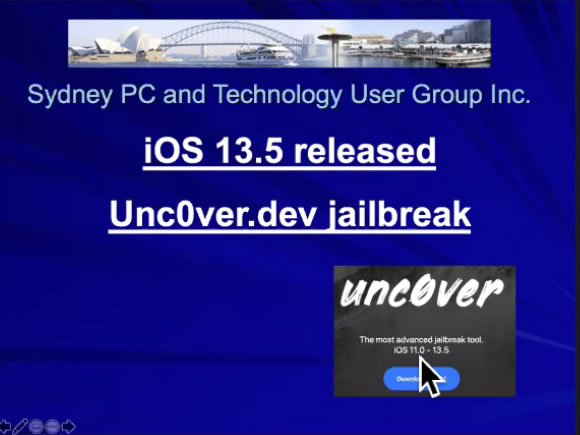 Alex moved on to the latest version of "Jailbreak". It's a term used to indicate that you have broken out of the IOS operating system. It was not uncommon to try and "jailbreak" an iPhone as there were lots of apps that couldn't run under the system, things like having a mouse or using cut and paste on your iPad. Create a private hotspot and tethering it to other computers was another reason to jailbreak. The main problem with jailbreak is it turns off some of the main features of IOS like facetime, Apple pay and access to iCloud. The latest jailbreak for IOS is called UncOver.dev and while it is not supposed to block those main features, you still have to keep in mind you are removing the built-in protections of the IOS. It's less common to jailbreak now as Apple has made a lot of features available and if you do "jailbreak" you are very vulnerable to virus attack as happened in 2008 when all jailbreak devices were attacked.
PAC Man has turned 40 this year.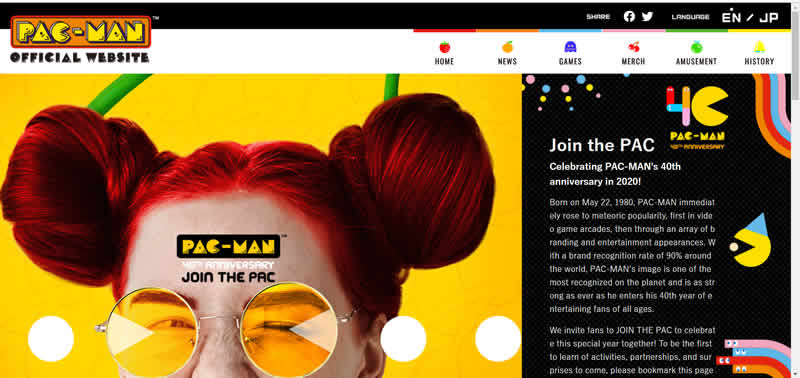 If you go to www.pacman.com you can join in the fun and take on various challenges.
Microsoft Solitaire is also turning 30. Solitaire originally came with Windows but now you need to download the Solitaire package with all the Solitaire games. The Java scripting language also turns 25.
The world-wide Apple Developers conference (WWDC20) is on June 22 and the conference will be totally online.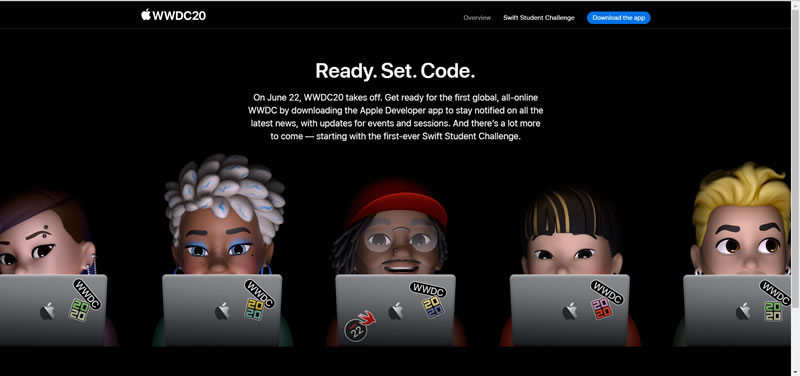 You can download the WWDC conference app. The app will give you access to the conference and you can undertake a student programming challenge using swift. Naturally it's only available for IOS and Mac. The conference should see the launch of IOS 14.
Alex then told us about Binge. If you're going crazy in lockdown you can catch up on every episode of "Game of Thrones" using Binge.
It's all of Foxtel TV except sport, Fox News and Live TV. There are three price points /$10 for one screen on Standard Definition, two screens on High definition for $14 and four channels on HD for $18 and its add free. You can try for free.
Lastly, we looked at VPNs. A VPN is a virtual private network. The VPN is designed to protect your privacy. If you have Norton you have a VPN. Norton defines VPN as
A virtual private network (VPN) gives you online privacy and anonymity by creating a private network from a public internet connection.
Here is the link to Norton's page on their VPN.
If you are using a public WiFi network using a VPN will stop intruders from spying on your activity. Another use is to hide your actual location behind a VPN. Here is an Australian Privacy list of VPN's and TechRadar's list of the best free VPN's .
Opera has a VPN, the only browser to have one built-in. Alex showed us how to use it by looking at Pluto TV a free site with loads of TV content.
It's only available in US but using the built-in VPN in Opera we saw some Dr Who and the amazing amount of content available.
Unfortunately, as Alex pointed out, using a VPN to deceive companies into thinking you are in their country may be illegal. It's called Geo-blocking and if you are trying to access a subscription site it may be considered piracy and there maybe copyright issues as well. Here is the Australian Copyright Councils link to their PDF on using a VPN for Geo blocking, and Legal Vision's comments on "Is it Legal to Use a VPN in Australia?" Legal Vision is "a tech-driven, full-service commercial law firm that uses technology to deliver a faster, better quality and more cost-effective client experience."
The take-away is it's probably illegal to circumvent Geo-Blocking especially to access copyrighted and restricted access sites.
The Raffle
This month we had no Raffle