Google Chrome and Mozilla Firefox are back in the browser wars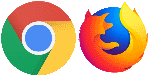 This was a big week in browser news: Google launched Chrome 64 and Mozilla released Firefox 58 in the span of just over a day. But the timing isn't what's interesting (both browsers get new versions every six weeks or so) — except for the fact it coincided with Mosaic's 25-year anniversary — it's the significant additions and improvements that point to a bigger trend. The browsers wars are heating up again.
2018 will be about ads and performance
2018 is already looking like it will be much more eventful than the past few years. This is largely thanks to Google not taking its lead in the browser market for granted. Google is doubling down on the user experience by focusing on ads and performance, an opportunity its competitors have completely missed.
Chrome got a stronger pop-up blocker this month, but that's nothing compared to what has already been announced for 2018. Google's browser will soon no longer autoplay content with sound, take on third-party software injections, and crack down on unwanted redirects. Oh, and a built-in ad blocker is coming next month.
Meanwhile, Mozilla has released a major revamp of Firefox, dubbed Firefox Quantum. That was version 57, we're already on 58, and there's a lot more where that came from. The speed improvements are massive, and coupled with Tracking Protection, they blow Chrome out of the water.
Mozilla is finally back in business. Whether Firefox will, or even can, unseat Chrome, it's finally worth taking into account again. Source and full story: VB News
Review: Apache OpenOffice 4 vs. LibreOffice 4.1
Not so fast, LibreOffice -- OpenOffice has a shiny, new, and improved major release of its own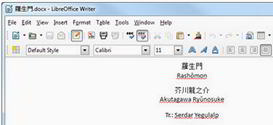 For some time, LibreOffice seemed to have taken the crown from OpenOffice. Libre had commandeered a sizable portion of the OpenOffice developer base, introduced a faster revision cycle, and attracted a large number of users, thanks in part to LibreOffice now being the default productivity suite for many Linux distributions.

But OpenOffice has staged a comeback, with a new revision to the left of the decimal point. Challenging LibreOffice's spanking new version 4.1, Apache OpenOffice 4.0 boasts a splashy in-document user interface, hundreds of bug fixes, and many more features big and small. Is it enough to take back the crown?
Source and full report: InfoWorld
Puran Utilities are Free for non-commercial use

Puran Utilities produce a set of more than 20 software utilities that can help you get the best performance out of your computer. It also provides an automatic and a one click solution to keep your computer clean and error free. Puran Utilities are compatible with Windows XP/2003/Vista/2008/7/8/10 including 64 bit versions.
This is the short description of how some of the utilities can help: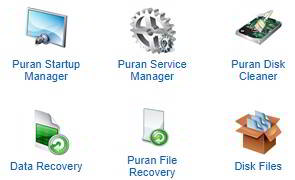 Disk Check: Fix errors, recover bad sectors on your hard disk with chkdsk.
Uninstaller: Uninstall software that you are not able to uninstall otherwise.
Puran Startup Manager: Enable/disable Windows startup items.
Puran Service Manager: Enable/disable Windows services.
Puran Disk Cleaner: Find and delete junk files from your computer.
Fix Shortcuts: Automatically fix or delete broken shortcuts.
Puran Registry Cleaner: Clean Windows registry for better performance.
Puran Registry Defrag: Defrag and compact Windows registry for better performance.
Puran Defrag: Automatically defrag and optimize your hard disk drives.
Puran Duplicate File Finder: Find duplicate files on your computer. It's customizable and extremely fast.
Data Recovery: Recover data from your damaged media like scratched DVDs, VCDs, BLU Rays etc.
Puran File Recovery: Recover deleted files from your hard disk, pen drive, memory card.
Puran Wipe Disk: Wipe entire disk or just free space so that no files on it can be recovered.
Maintenance Wizard: Run selected utilities in a pre-defined order for getting best performance out of your computer.
Check out the many Puran Utilities here...