2017 Home Pages
November Main Meeting
Tonight our good friends from Norton,

came to discuss the major cyber threats of 2017 and some of the solutions Symantec uses to solve those threats. » read all...
☆ ☆ ☆ ☆ ☆
Microsoft returned to our October Main Meeting

Microsoft returned this month to continue showcaseing the latest in Windows 10 and Office plus the newest Surface tablets and laptops. Paul answered even more of our members' questions not previously covered.
☆ ☆ ☆ ☆ ☆
Microsoft came to our September Main Meeting
Paul O'Malley from Microsoft's city store visited us to show the latest in Windows 10 and Office, the newest Surface tablets and laptops, 4K Ultra HD Xbox One X and so much more. Paul also happily answered many of our members' questions.
☆ ☆ ☆ ☆ ☆
In August we saw these impressive products demonstrated:


Malwarebytes which detects and removes malware in real-time with advanced anti-malware, anti-spyware, and anti-rootkit technology.
Then Armourcard explained how to protect your digital wallet.
July Main Meeting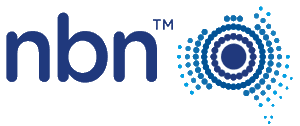 This month the NBNco was on hand and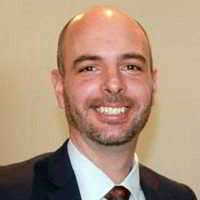 Michael Tyler, the NBNco Community Affairs Manager was on stage to give us the latest on the roll out.
☆ ☆ ☆ ☆ ☆
Vale Mark Windridge
It is with great sadness that we recently learned of the sudden passing of Mark Windridge on the 24th June 2017. While he had suffered failing health in recent times he was just 62 when he passed away.
Mark Windridge was a Life Member who worked tirelessly for the club upon joining in 1992. He was our Membership Officer for many years and was always on hand to promote our club and ready to sign up new members at the early trade fairs. Mark was also the friendly face that welcomed members to our Main meetings plus he led the "101 Technical Group" for many years and was a regular visitor to our Penrith Group.
Mark Windridge will be deeply missed. Rest in Peace.
☆ ☆ ☆ ☆ ☆
June Main Meeting

This month Mr. Richard Chan,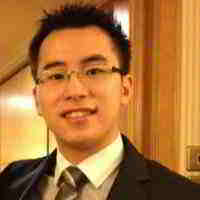 Product Manager - Brand Memory at Samsung Australia, paid us a visit to take us into a deep dive of their SSD (solid state drive) range.
☆ ☆ ☆ ☆ ☆
May Main Meeting
Tonight, Alex stepped in with a great discussion on various topics after our presenter from Armourcard had to cancel at the last-minute due to illness.
☆ ☆ ☆ ☆ ☆
April Main Meeting
There was no meeting in April as ANZAC Day fell on our meeting night. Our next meeting will be the 24th May.
☆ ☆ ☆ ☆ ☆
Important changes made at March 2017 Main Meeting
Firstly, we finalised some items left from our AGM last month including the new name we now have as shown above "Sydney PC and Technology User Group". The name change was a suggestion from one of our members and better reflects our changing focus. Some other minor constitutional changes were also finalised.


The club also bestowed life memberships to: Roger Foulds, Brain McDonald and John Mathews who was not present on the night. Each of these members spent many years in committee, administration and group leadership roles for our club. The club also gave a special vote of thanks to John Lucke, already a life member, for his long service to the club especially as treasurer, membership officer and his innovative design work on our website.
After the break, Alex was on stage with some great software ideas, starting with Ninite a program to update all your programs at one time. » Read the whole story
☆ ☆ ☆ ☆ ☆
Latest Norton Security shown at our February Main meeting

Our special guest this month was Mark Gorrie, Director of Symantec's Norton Business Unit, who had presented to us back in 2015 - it was great to welcome Mark back!

First off Mark showcased Symantec's latest Norton range, including Norton Security and Norton Wi-Fi Privacy, two products essential for protecting your digital life, on traditional PCs and Macs and today's smartphone and tablet mobile devices.
Mark then discussed the latest cybersecurity threats and the ways that Norton Security and Norton Wi-Fi Privacy work to keep us and our valuable data safe. Symantec generously provided some valuable raffle prizes plus everyone took home a Norton satchel full of goodies. » Read the full report
☆ ☆ ☆ ☆ ☆
Vale Ray Allum
It is with great sadness that we convey the passing of Ray Allum, one of our long time club members. Ray reguarly attended our main meetings with his wife Elizabeth and served on our committee for a number of years. Always a keen golfer, Rays gentle nature and quick smile will be greatly missed.
A double header for our January 2017 Meeting



First up our friend Shaniel Datt, Trend Micros Product and Training Manager returned to show us their innovative router protection called Home Network Security. Trend Micro have gone way beyond virus protection with this idea. We now have the internet of things, these things being smart TVs Smart fridges, home security and even smart light globes.
Then Ian Blackhall, Head of Marketing at Boost Mobile took the stage. Ian spoke about the business of Boost, how it started and why. Boost was formed in Australia sixteen years ago.
Ian explained that Boost now markets a unique product although Telstra owns the customer information, the data and the backend care and service. From zero customers in 2013 Boost now has in excess of 300,000 customers.» Follow the full reports
☆ ☆ ☆ ☆ ☆