2015 Home Pages
Norton Security Premium presented at our November Main Meeting



Mark Shaw, Security Expert at Symantec gave us an overview of the evolving worldwide security threat landscape.
Mark then highlighted the key features and benefits plus the 100% promise of their latest security solution Norton Security Premium. » Follow the whole article...
Following Symantic's presentation, members were invited to begin the festive season by socialising and enjoying some drinks & nibblies with good friends. This was our final Main Meeting for 2015.
☆ ☆ ☆ ☆ ☆
Four New Mobile Devices shown at October 2015 Main Meeting


Alex began with an in-depth demonstration of the new iPhone 6s Plus including the amazing 3D touch screen that uses capacitive sensors to measure the pressure of the touch giving a better way to interact with the phone.
Following that demo, Alex showed his newest Apple Watch that he had set up to control many of the functions of his iPhone 6s Plus.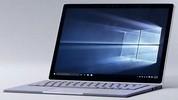 Next the Samsung Gear S2 Watch with its more classic round face was put through its paces with Alex highlighting the main features of Samsung's new range of smart watches.
Finally the new Microsoft Surface Book was displayed showing how versatile, light-weight and powerful these products have become.
» read the full report...
☆ ☆ ☆ ☆ ☆
Our September Main Meeting delivered two more top presentations

Richard Cole, Senior Product Manager - IP Services Presto/Foxtel was on hand to explain streaming TV from Presto a leading Australian service provider. Presto offer movies and TV shows on demand at a low cost monthly subscription basis, both in SD and as of last month Presto now offers over 2500 hours of full HD content.

Our second special guest presenters were from leading pre-paid Australian telco, Amaysim. Ged Mansour, Head of Corporate Affairs & Communications and Natasha McNamara, Communications Executive explained Amaysim's various offerings, the state of the industry and answered many technical questions from our members. » See the full story...
Both Acronis and Morphie addressed our August Main Meeting


Lincoln Goldsmith, General Manager Acronis, Australia and New

Zealand was on hand to demonstrate Acronis True Image 2016 and True Image Cloud which were launched only last week.

Ross McInnes then followed with a presentation of Mophie's unique range of batteries and cases for mobile devices. Mophie is number one in the field of protective battery cases in the US. » Follow the full story...
New Parrot Drones Launched at our July Main Meeting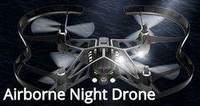 Chris Roberts, VP and MD of Parrot in the JPAC region displayed and demonstrated their newest drones prior to their Australian release in September 2015.
The Parrot range included drones for sea, land and air, as well as jumping drones, all of which are expected to be keenly sought after for Christmas and beyond. » See the whole article...
☆ ☆ ☆ ☆ ☆